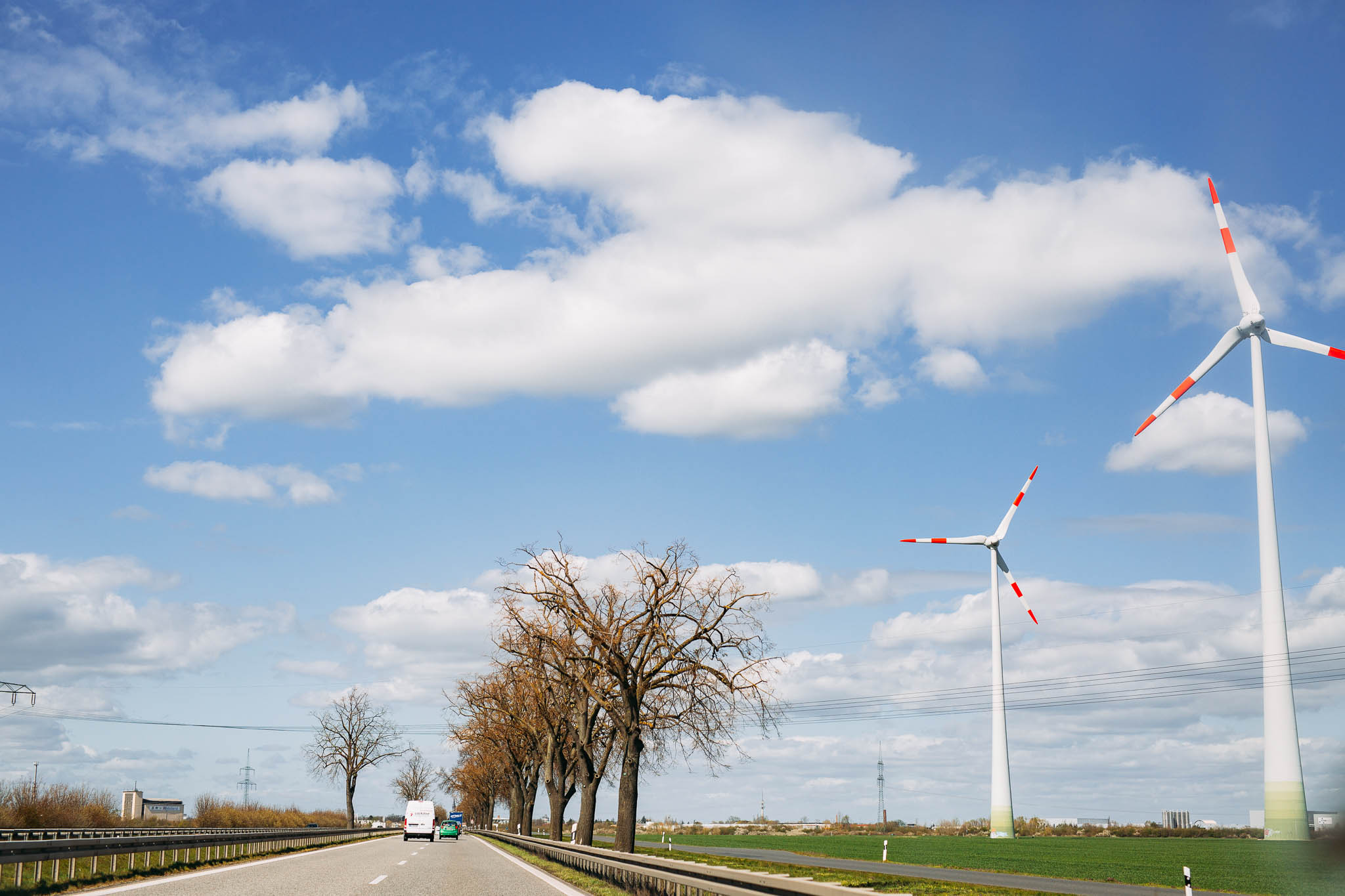 Roads lined with trees, horizons with wind power plants.
Quite a few abandoned houses, farmsteads, even petrol station.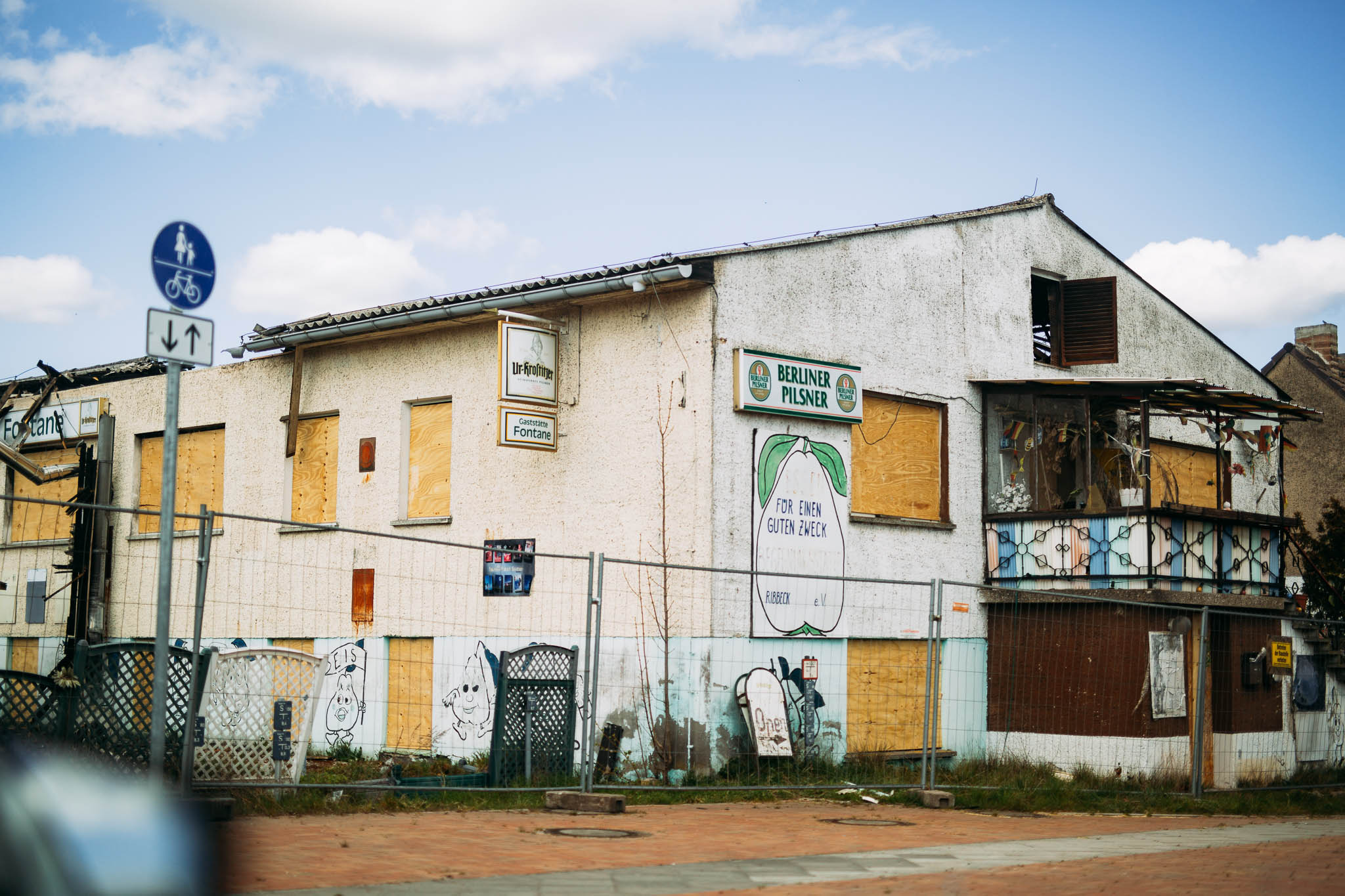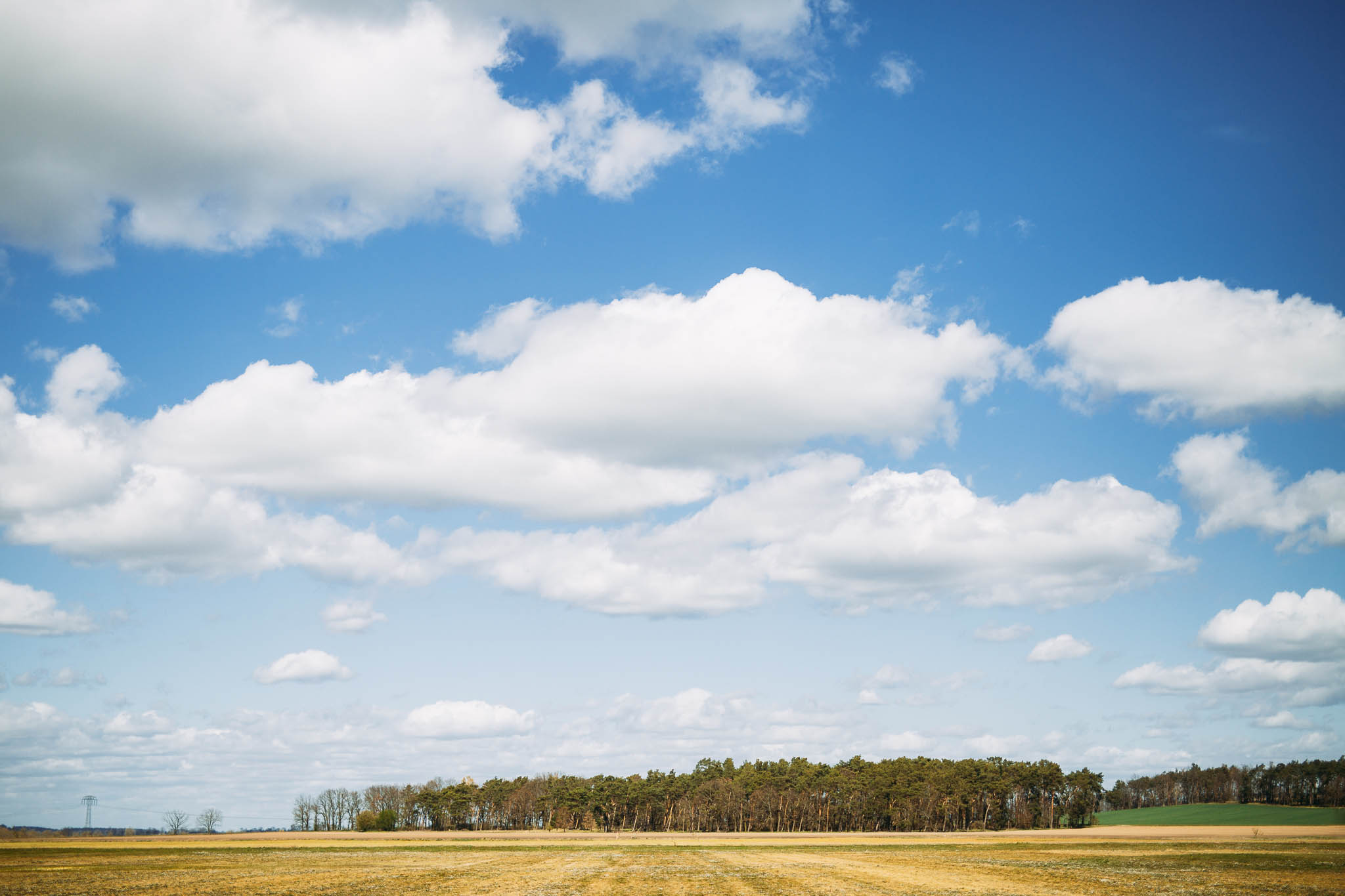 Stork nest!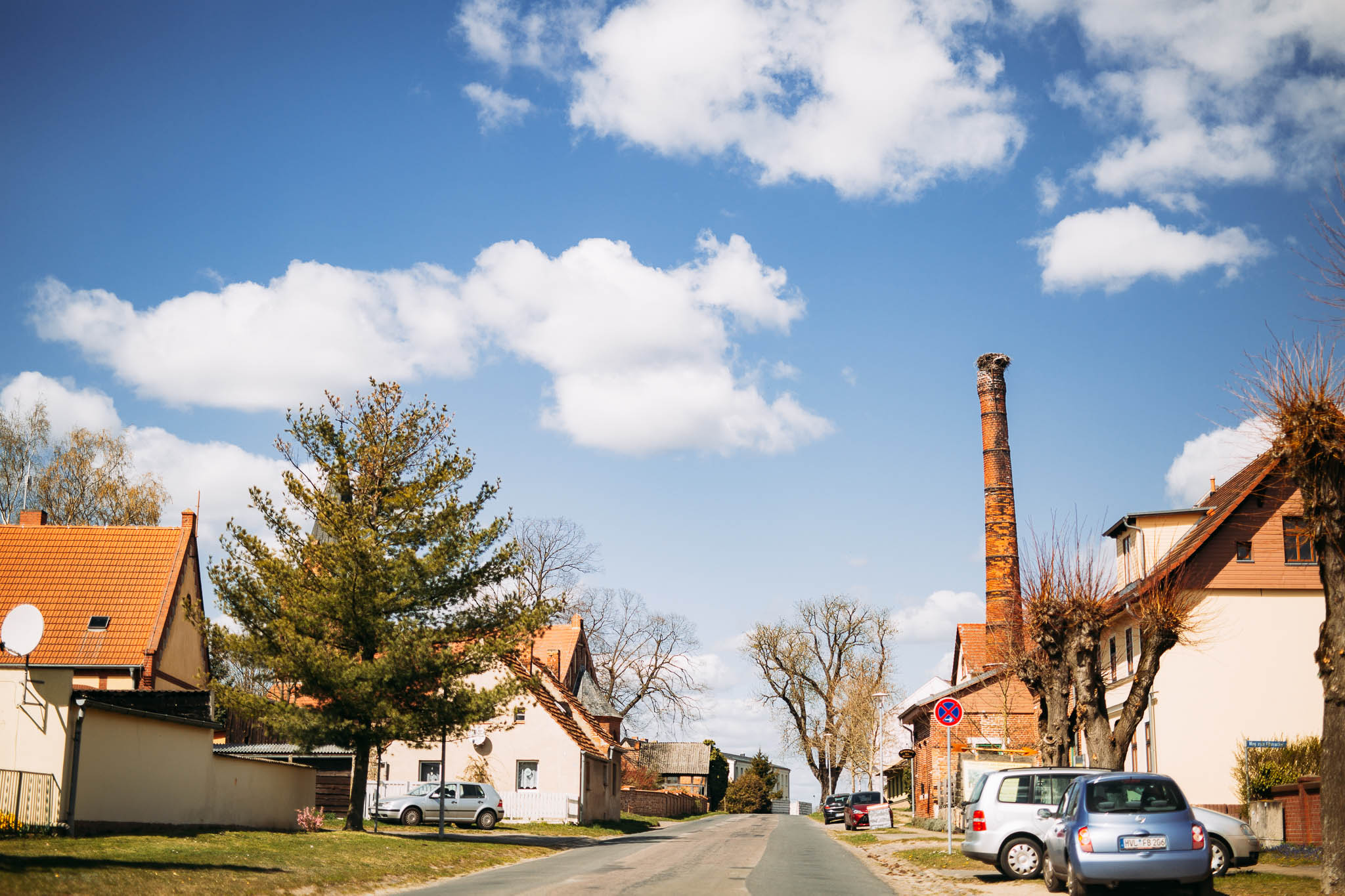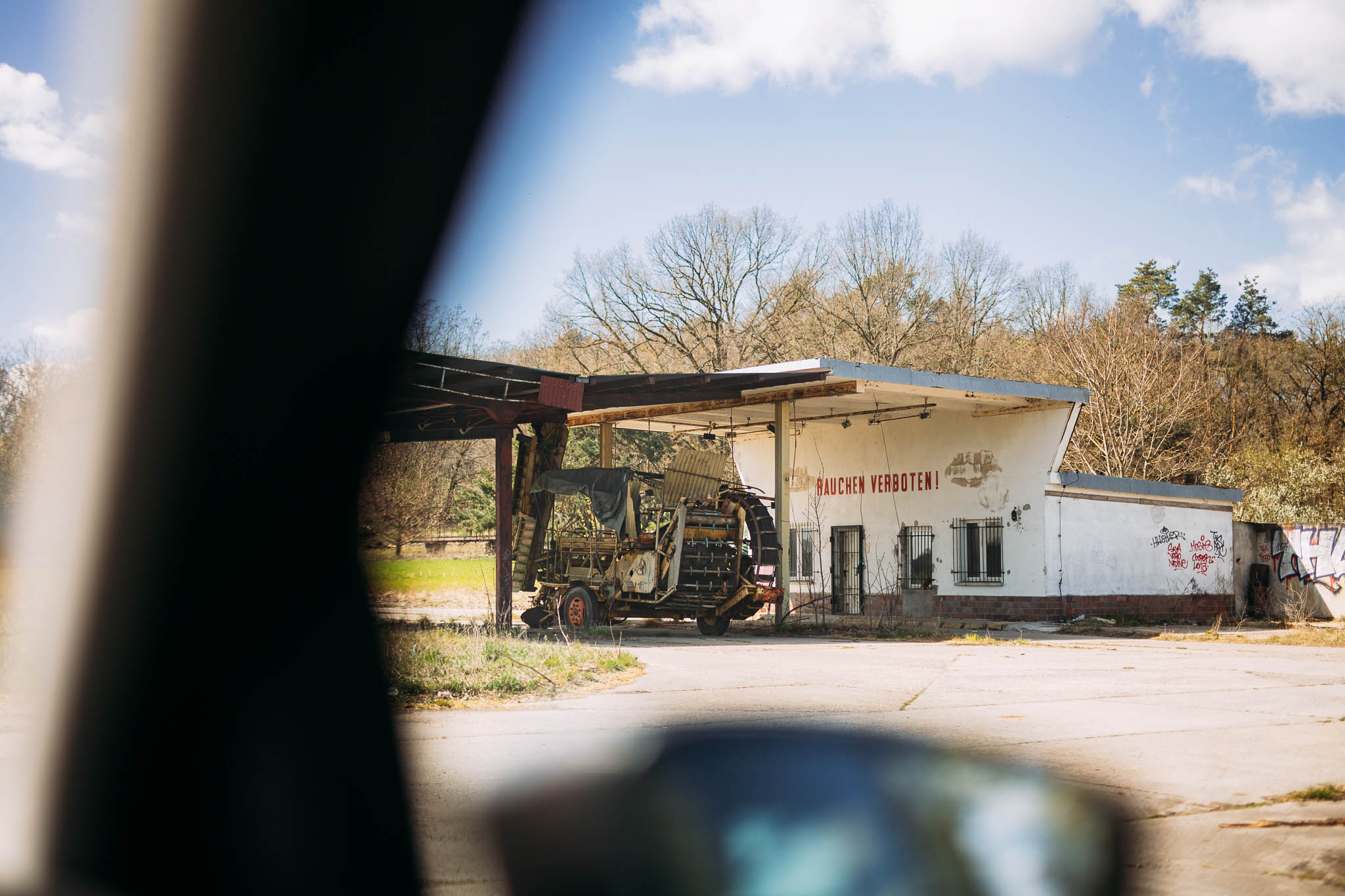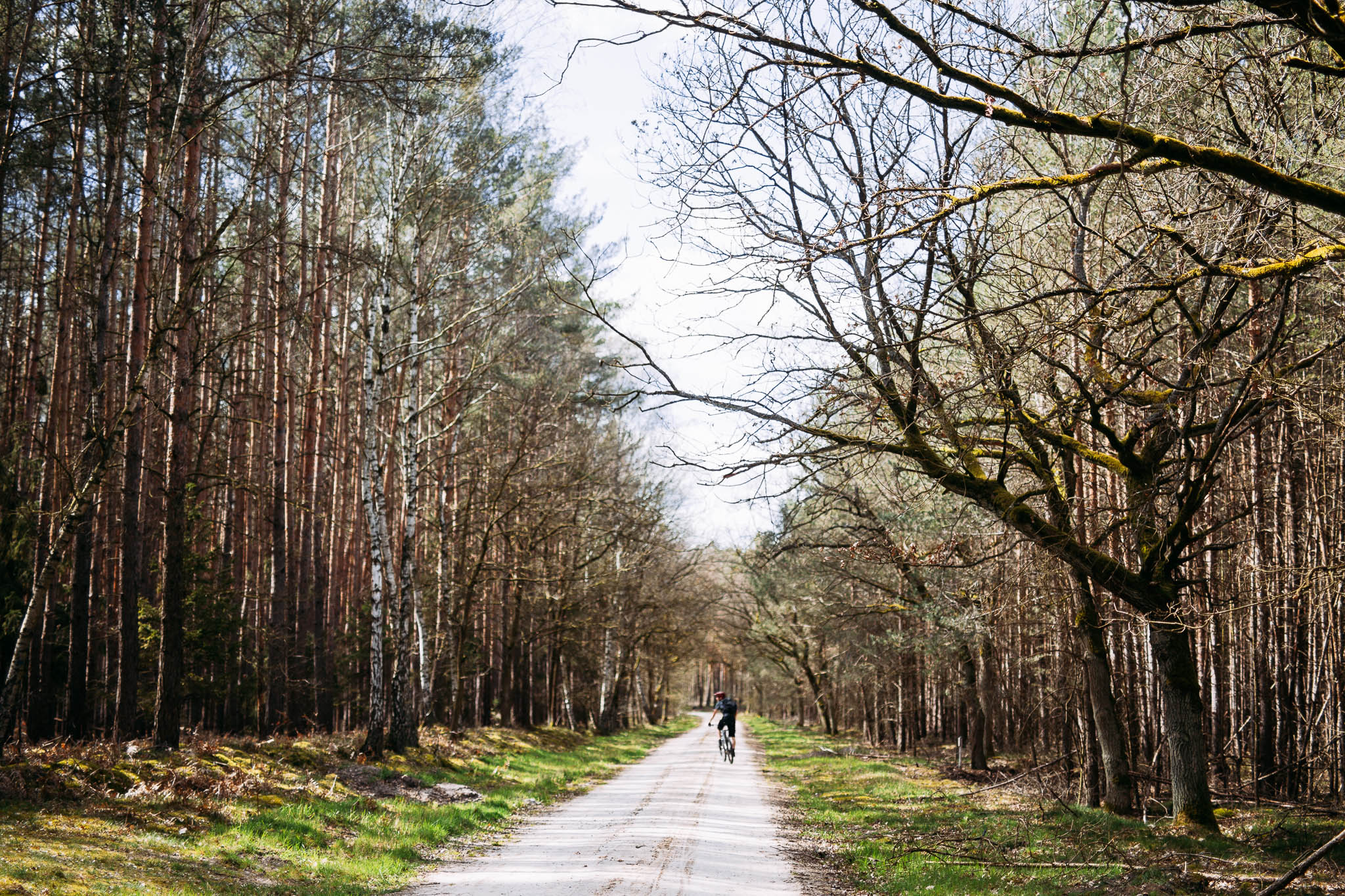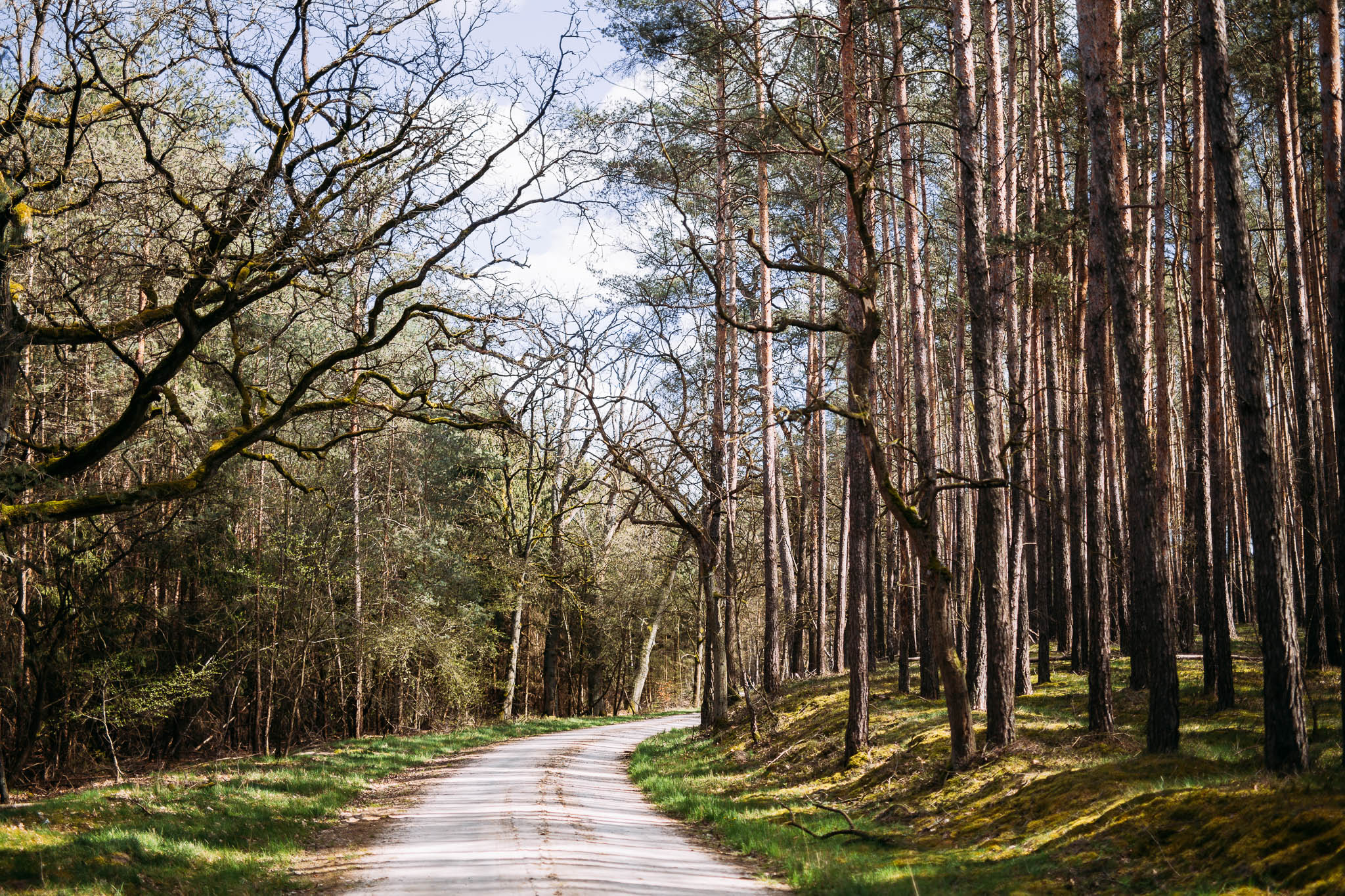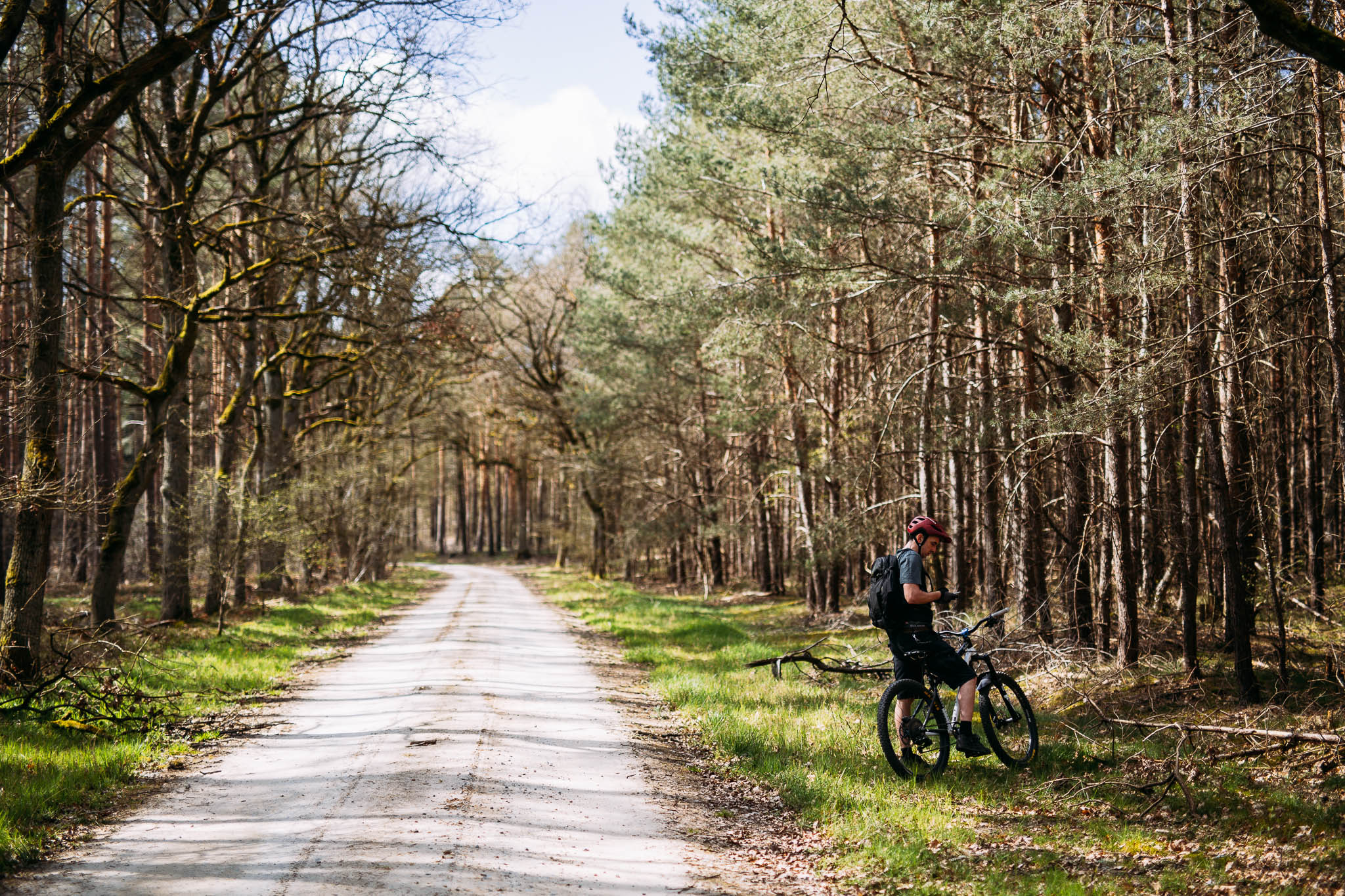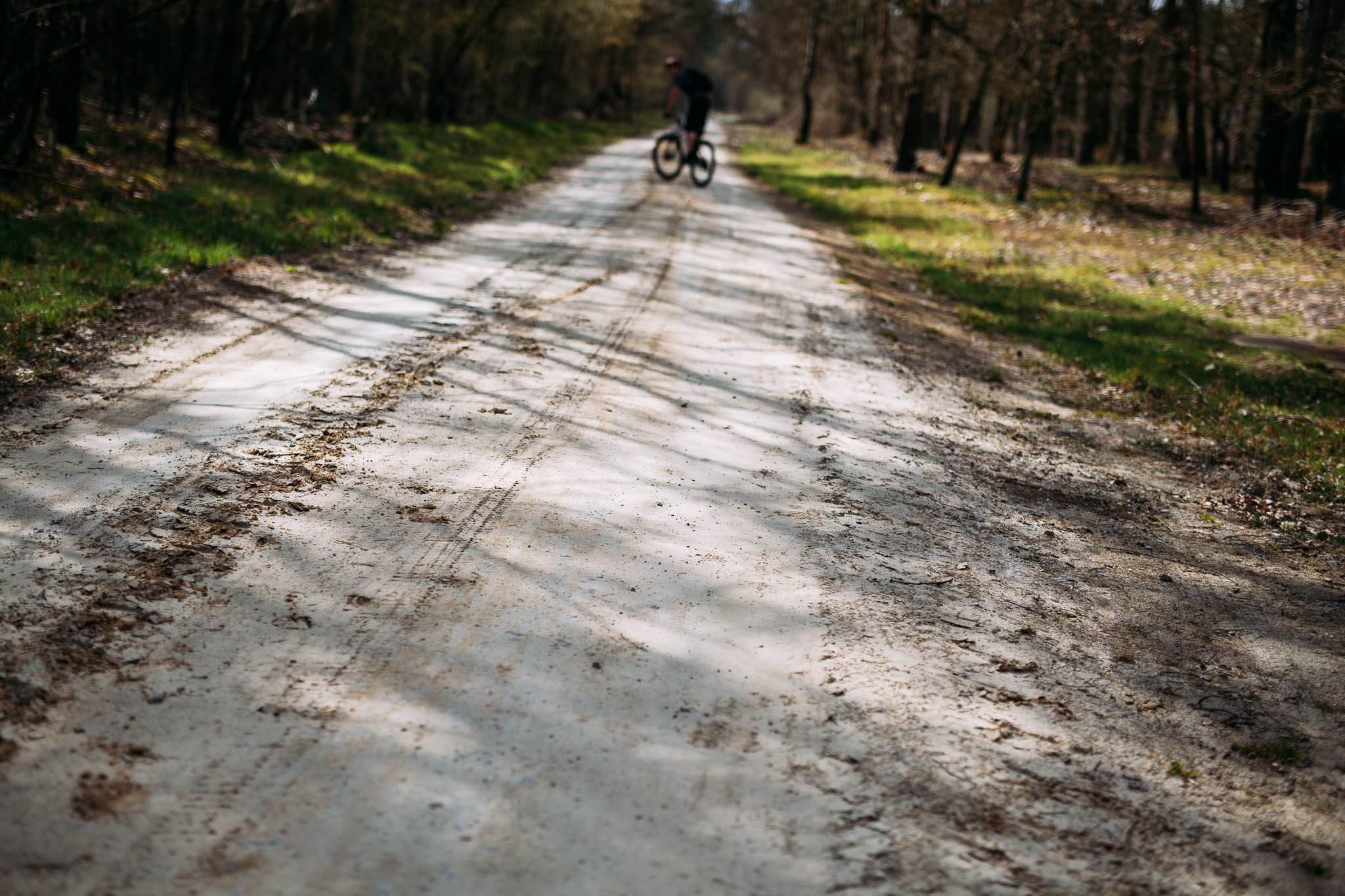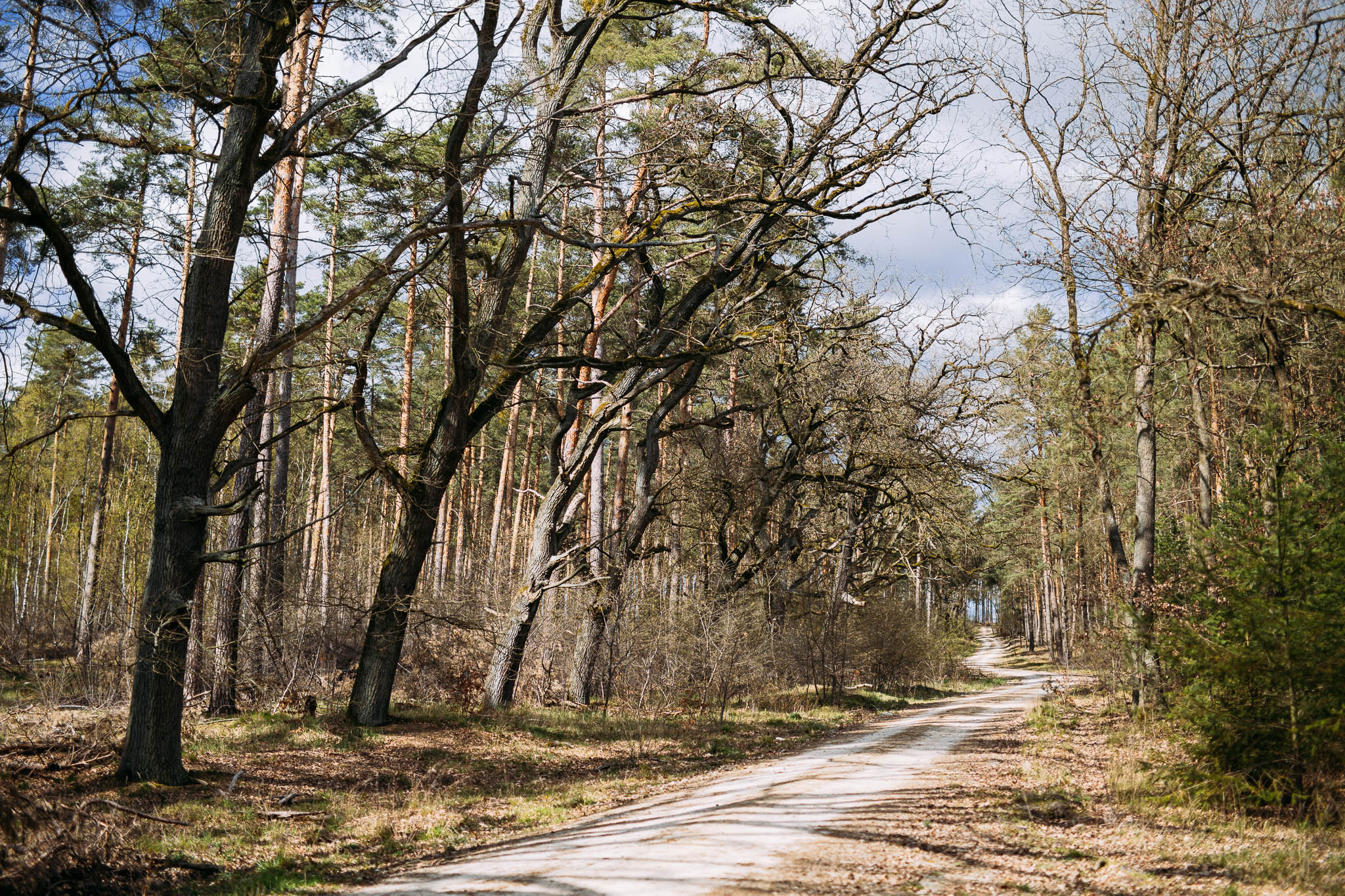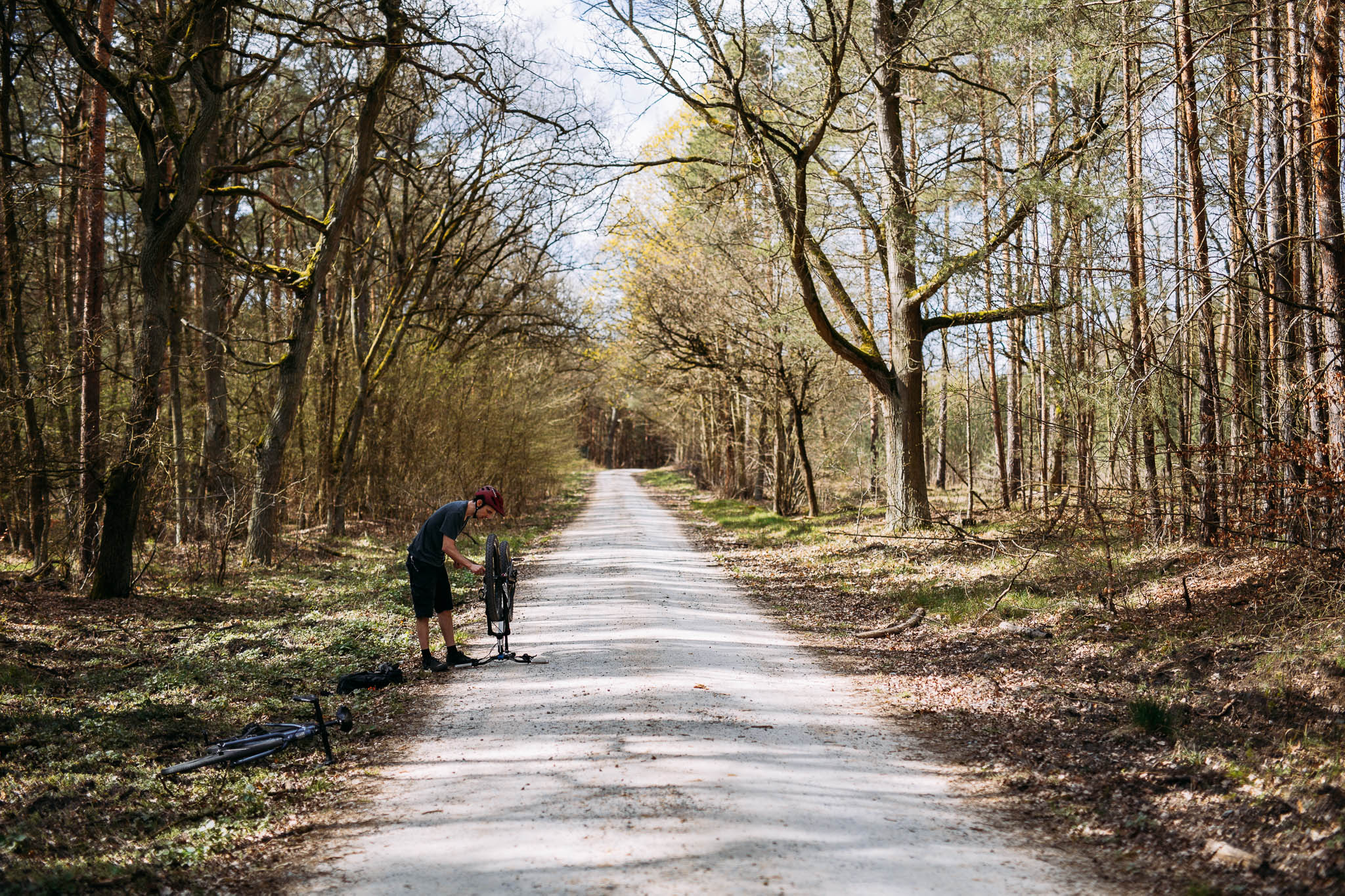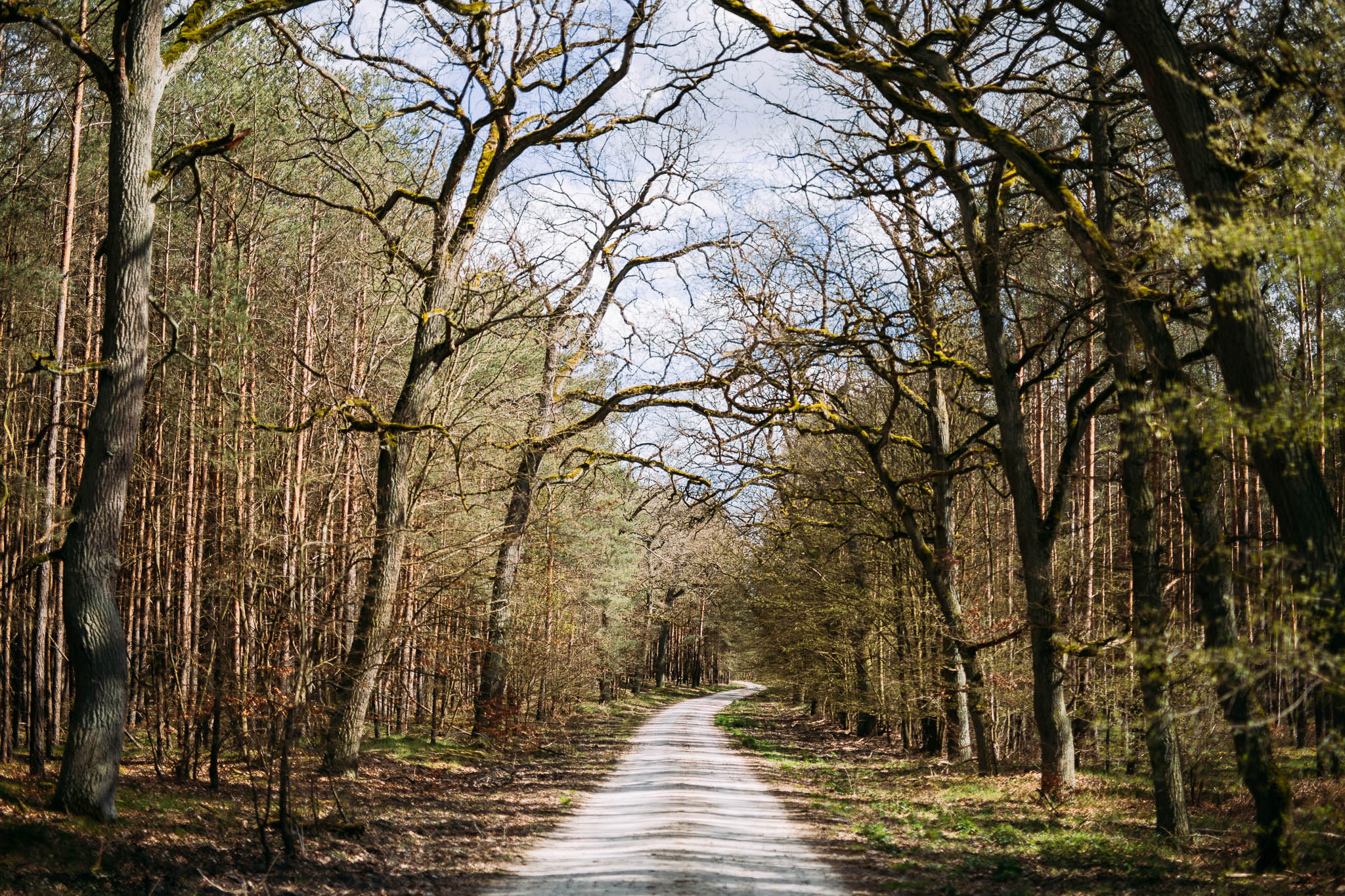 Many areas around here were heavily labelled with "Kampfmittelbelastung" and "Lebensgefahr", due to munition remains from WWII. Because of this, we could only approach one of the two spots we were aiming for – Alte Schießanlage. Should keep that in mind when planning destinations next time!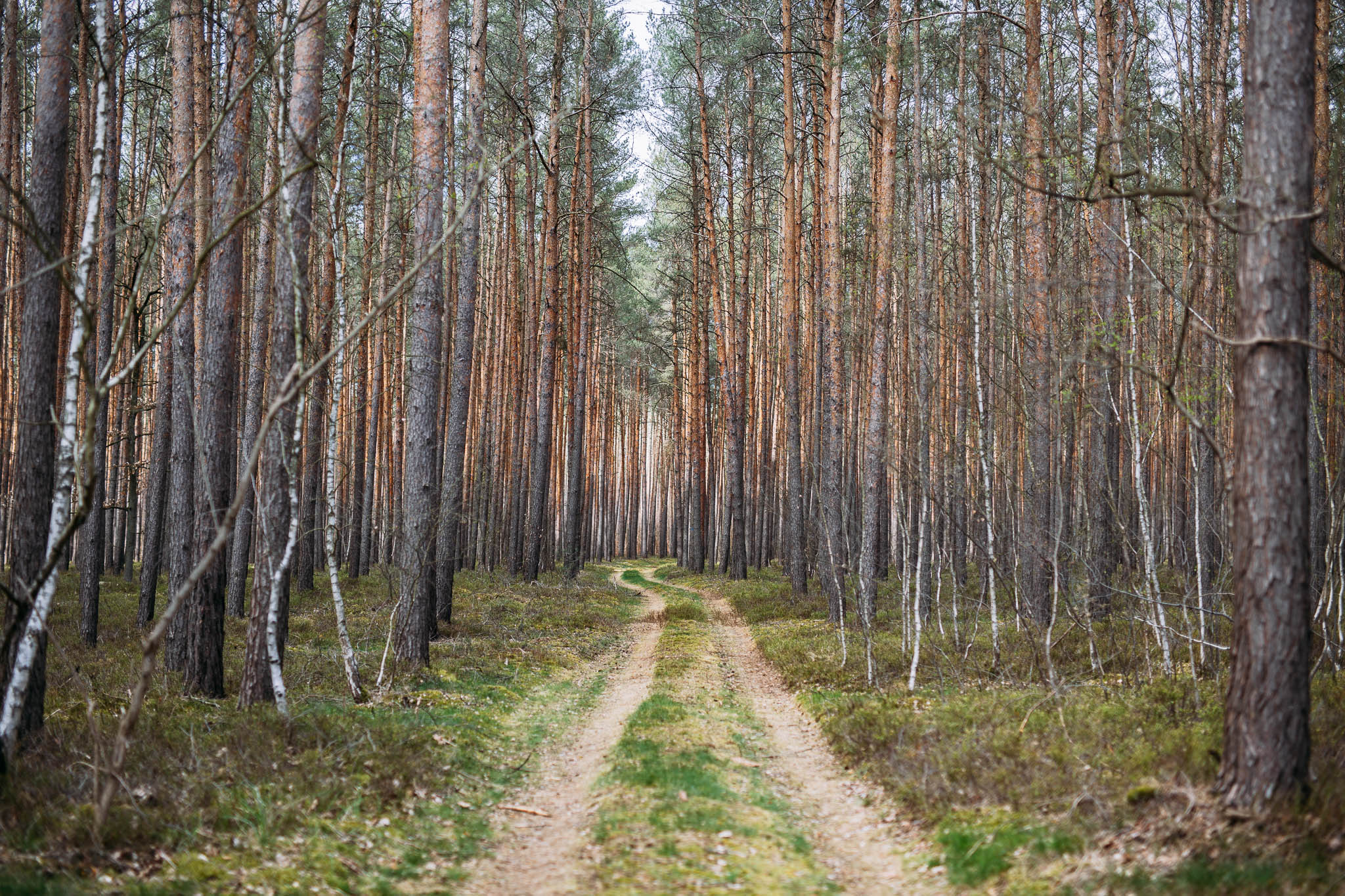 Ferchesarer See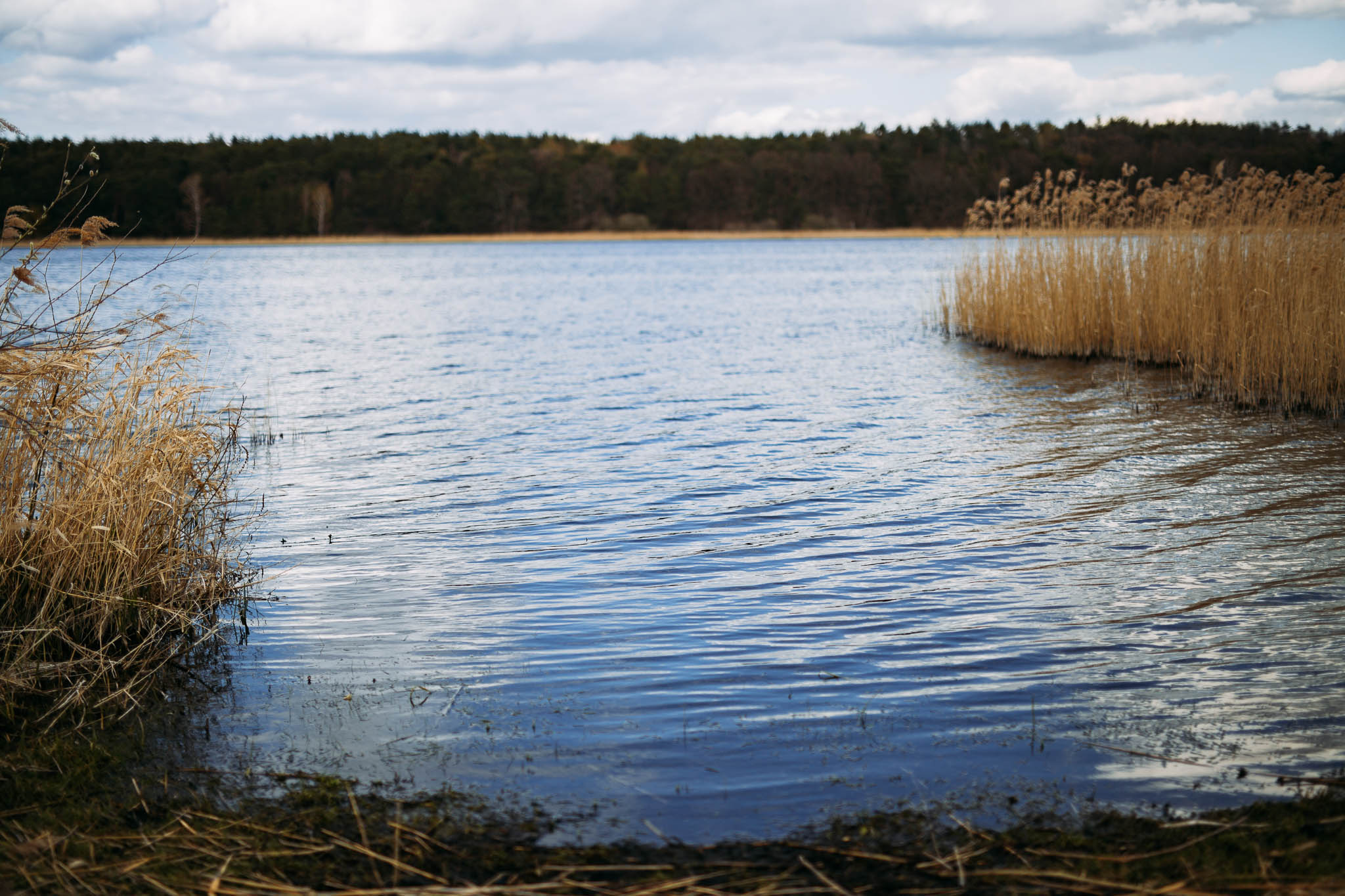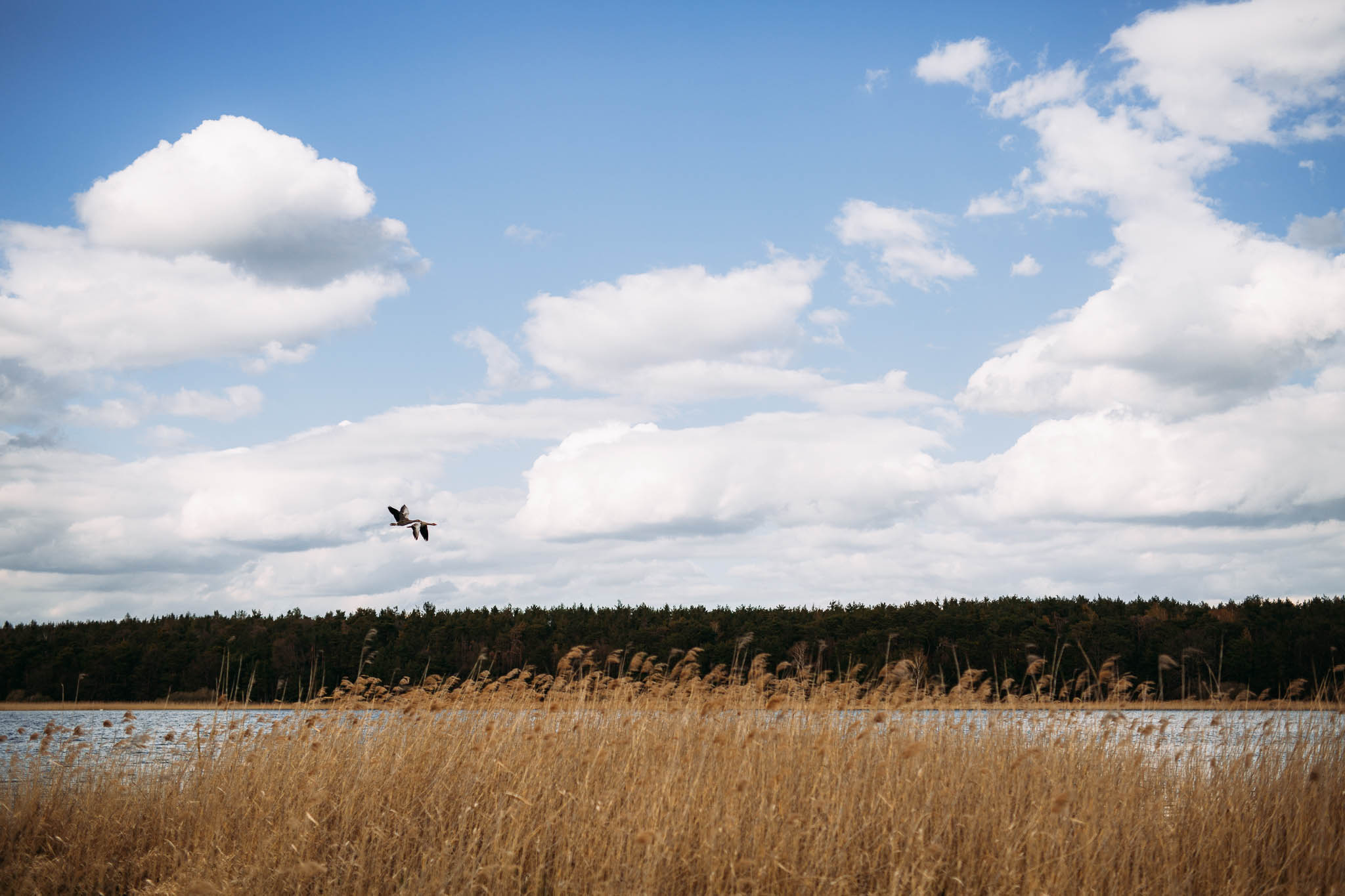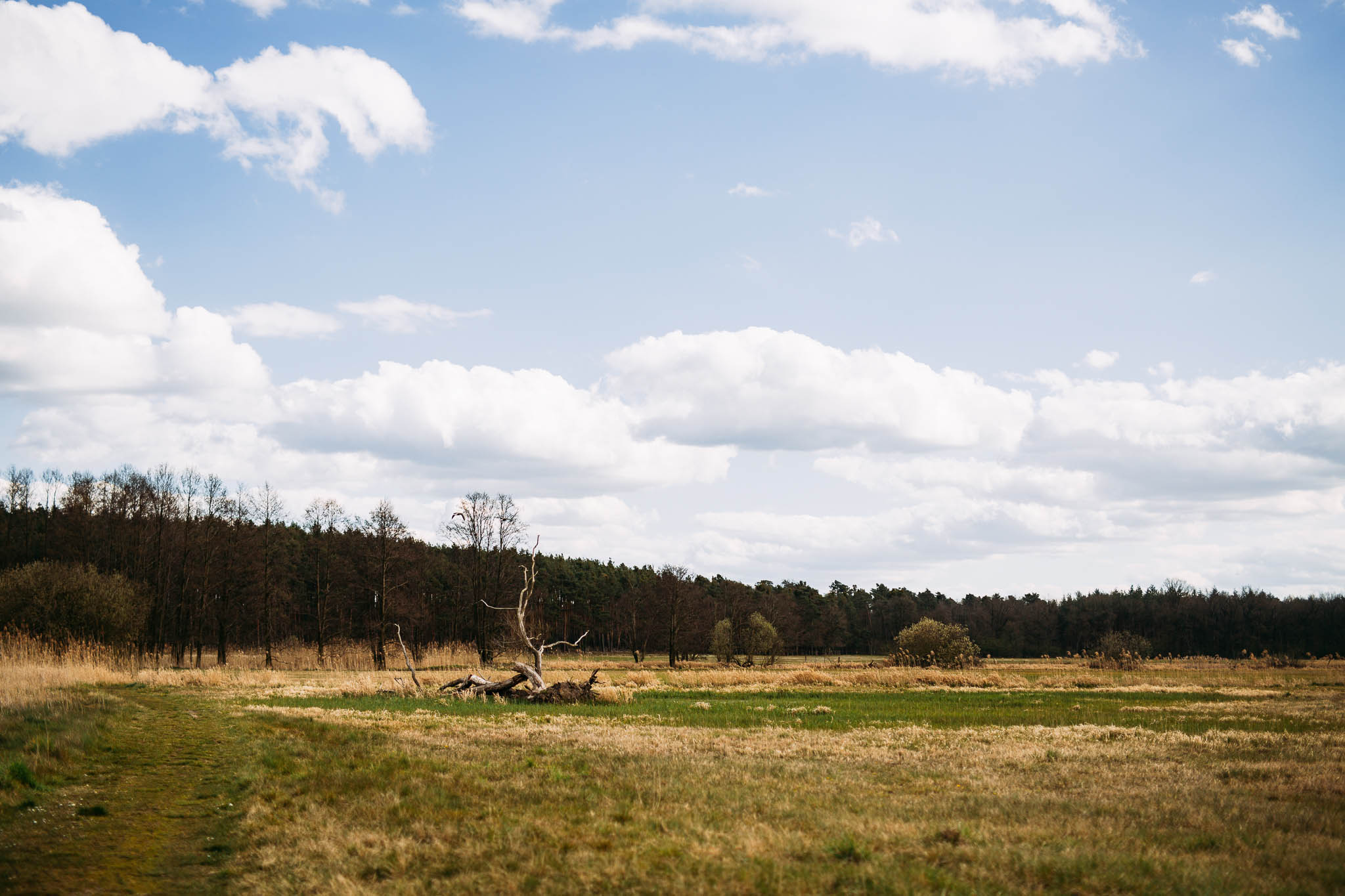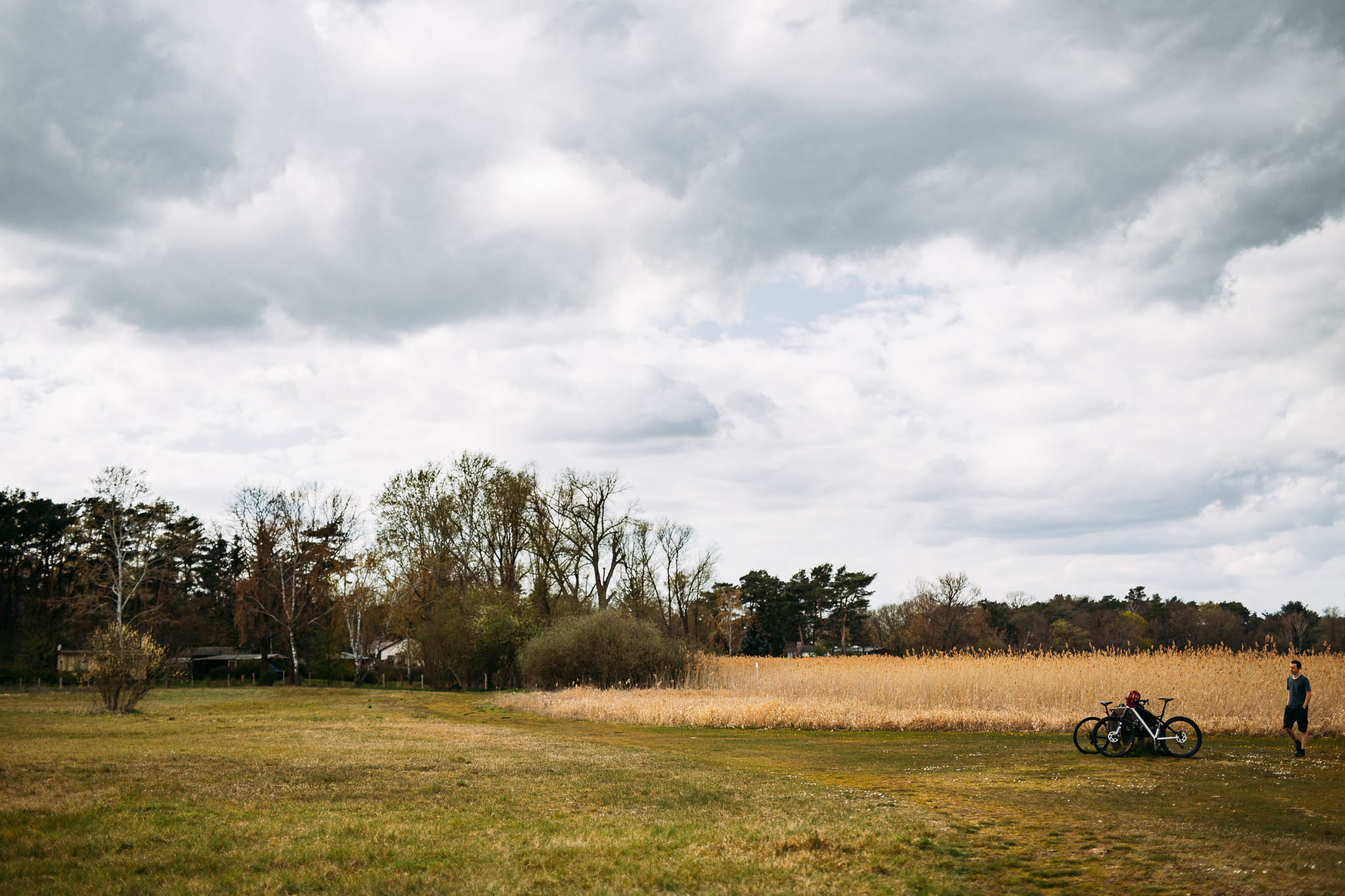 Schloss Nennhausen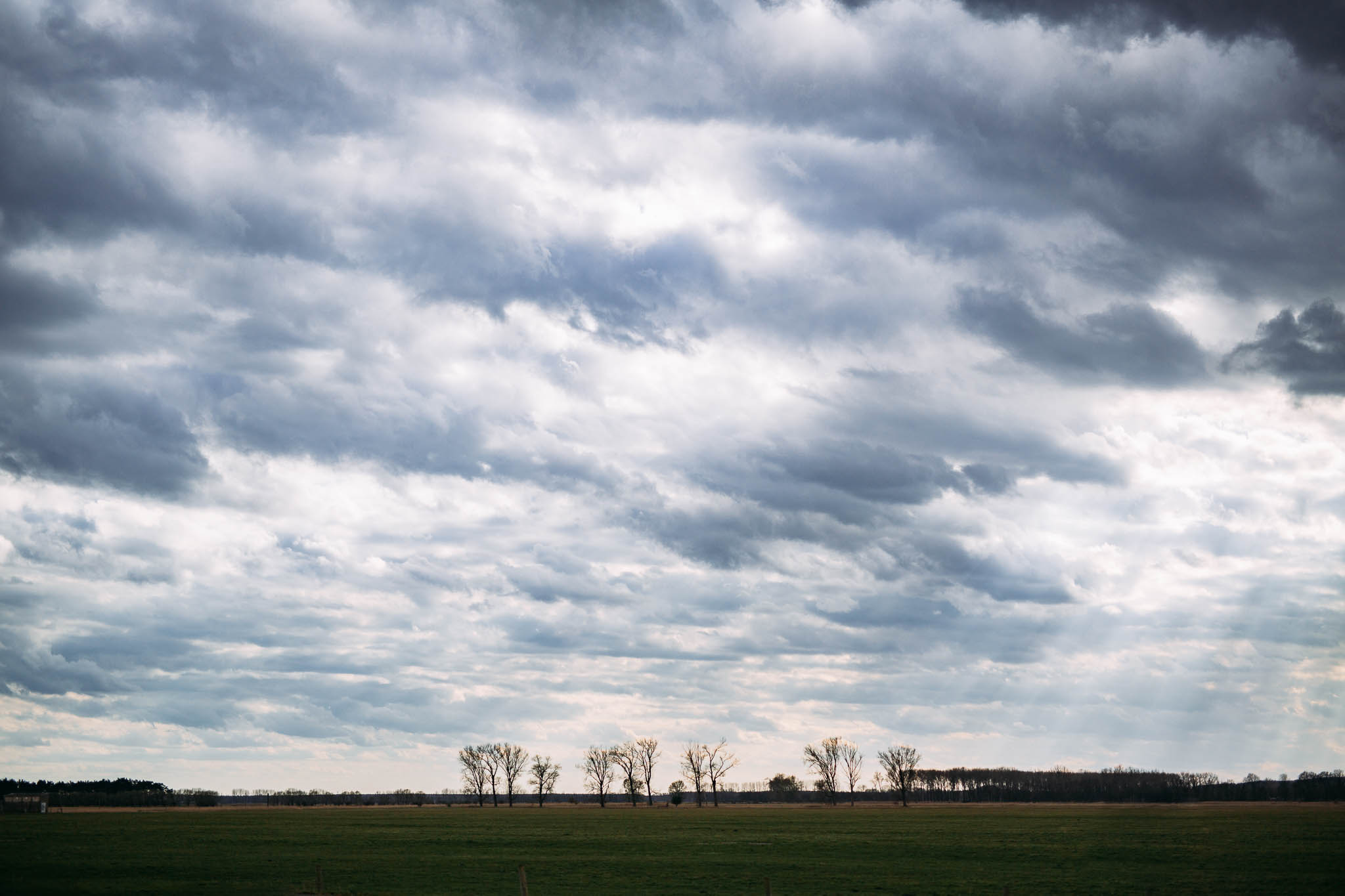 Gasthaus "Zur guten Quelle" in Möthlow. More photos of closed and abandoned Kneipen in Brandenburg over here.