Okolo Stariny sme chodili už pred veľa rokmi (2014), snažiac sa dostať bližšie k vode alebo výhľadu. Motali sme sa okolo Jalovej, vtedy ešte iba s papierovou mapou, kde sme nevideli (alebo nevedeli trafiť) tie malé cestičky, ktoré by nás zaviedli bližšie. Začínalo to byť až absurdné, že niečo tak veľké je naozaj tak strážené a neprístupné.
Teraz som však na mapy.cz našla kopec, kde viedli cestičky, mala byť vyhliadka a instagram či turistickamapa.sk napovedali, že tam ľudia chodia. V okolí je rovnomenná prírodná rezervácia Gazdoráň.
Včera sme sa teda na večer vybrali na prechádzku. Pôvodne plánovaná trasa bola riadne zarastená a skôr pre zvieratká, preto sme zbehli z parkoviska nižšie po ceste, a skúsili trasu po spevnenej ceste.
Na začiatku je rampa so zákazom vstupu (vodárenský zdroj, ochranné pásmo neviemktorého stupňa), pred ktorým parkovalo auto. Po ceste sme stretli dve dvojice turistov, a ešte jedno auto, ktoré tam zjavne malo prístup, lebo cestou dole už zmizlo (čo by vysvetlilo prečo nám jedna dvojica tak neochotne odzdravila).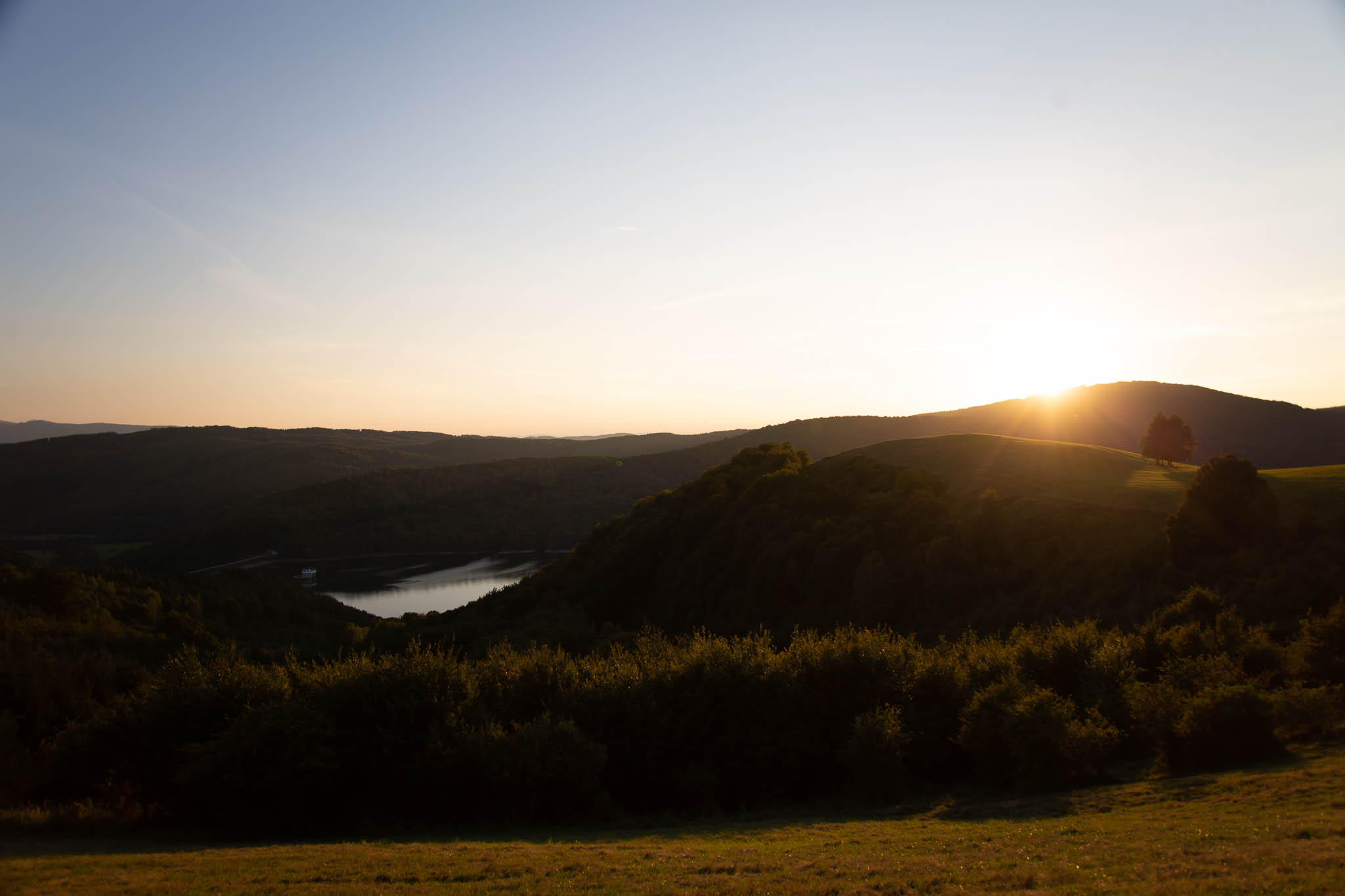 Na to aké nenápadné miesto to podľa mapy je, je tam neskutočne pekne.
Vlastne, to platí pre veľa miest tu v Poloninách.