I suck at sleeping. When I'm awake til early morning, when the sun is already up, I'm not willing to go to sleep. I'm so overexcited about the upcoming day, I just can't, I have most of the will to do something concentrated to these early hours.
So I got productive this time and finished my calendar for next year, here's some preview. Two versions – made out of digital photos and analog ones.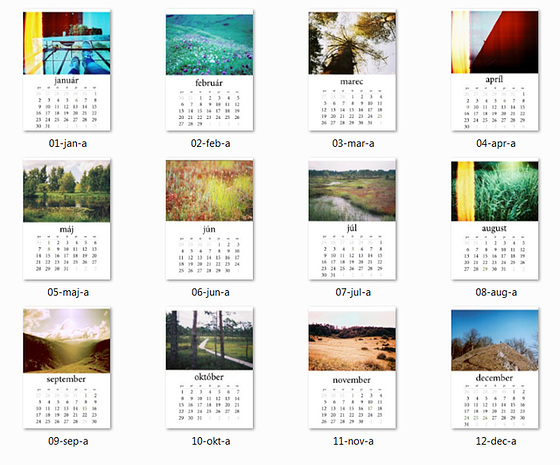 I hope I will get some sold and have people like it.